Main content starts here, tab to start navigating
About Us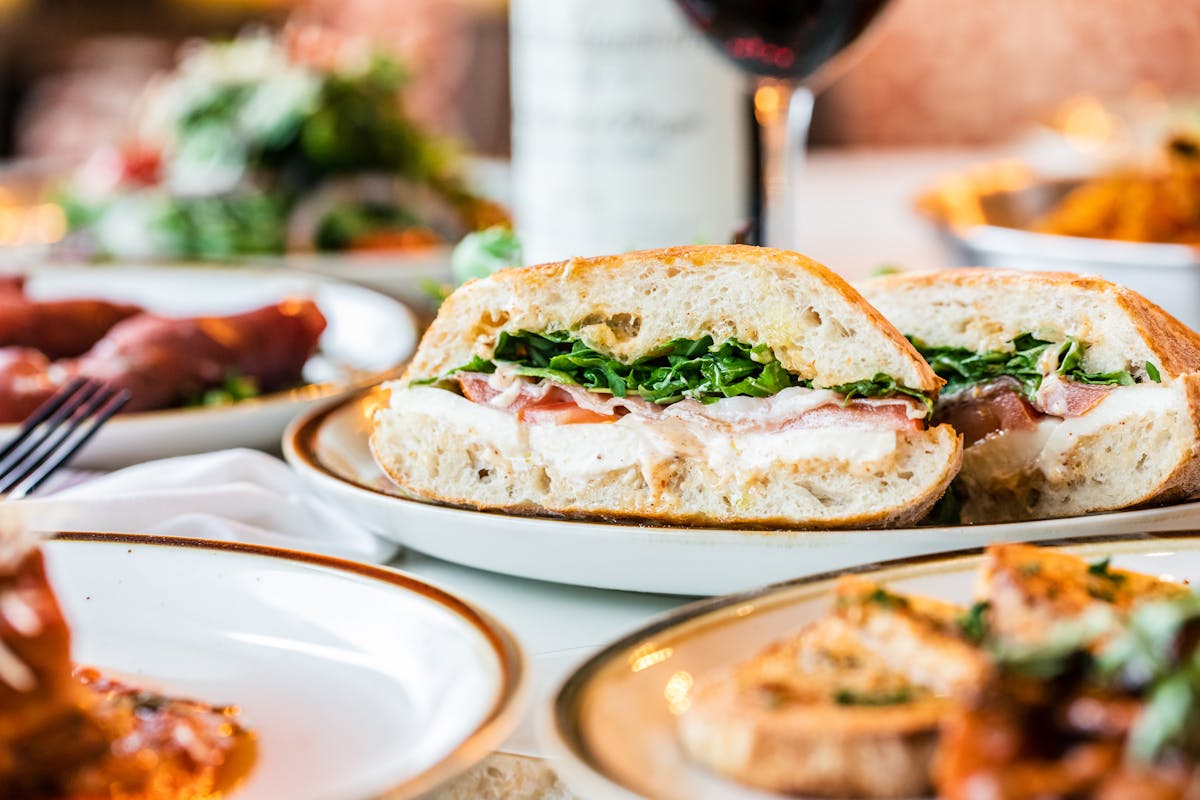 Stories of Italian food that have been passed down over the years easily come to mind here at Numero28, and have diners wishing to push repeat on fresh, authentic, pastas, hand-tossed pizzas and classics from the "old country." To find out how this melodic adagio has woven its melody onto plates of pasta and more – best head to this neighborhood gem located on a cozy corner in Highland Village. Where the friendly, gregarious and yes, very Italian team is eager to meet you with an aperitivo and a smile. Whether you are in the mood for a glass of wine and a quick snack during shopping or on a night that you are all about – dolce far niente – Numero28 fits the bill on so many levels. Dine at the bar, tableside or on the breezy patio – the charming ristorante is an unexpected new amore.
This snug Italian eatery has quietly captured hearts in its early days of operation. With shareable antipasti to its signature pizzas and pasta Della Casa and Piatti Forti. This is true Italian cuisine that is unabashedly genuine and genially fun! Co-owner and operator Bernardo Nolfo, a restaurant industry veteran and native of Sicily was inspired to move to Texas and open Numero28 Austin in late 2014 and Numero28 North Dallas in late 2020 with partner Leo Gravina. The Texas restaurants were made possible by the endorsement of his partner and long-time friend, Rolando Biamonte and the Biamonte family, founders of Numero28 in New York. Now in Houston, he and long-time collaborator, Marco Borghi and Rolando Biamonte have opened Numero28 in Highland Village. This crew represents the crossroads of Italy – from the North, to Rome, Naples to Calabria to the island of Sicily. The menu is the best of Southern Italian cooking. Modest, and effusive at the same time Bernardo will say, "We are just making good food that we can be proud of, and the people will like. It's not modern or Nuovo – just food that we grew up with and something for all ages. If you want a cocktail, date night or family dinner; Numero28 is where you come to enjoy life, pizza and pasta!"
There are stories woven into each dish, and well-sourced ingredients from Italy give authenticity to each bite. These are true Italian ambassadors of a timeless Italian, cuisine. There are no short-cuts here when it comes to each dish and the love is evident in bite after bite. Breads, pizza dough and pasta's handmade in-house daily. The pizzas are the bomb and it's hard to pick just one or, well two or…for the table. Numero28 is where you come to enjoy life, pizza and pasta!